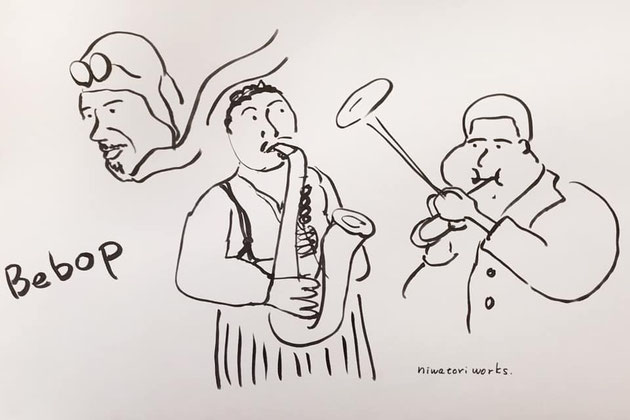 Rizaさんのプログラム、今日はbebopでした。
https://ihaveasonginsidemyheart.com/
みんなでほっぺたをふくらませて、Dizzy Gillespieのまねをしたり、早口でBuh Luh Luh Luh...と歌う遊びをしたりして、お腹が痛くなるくらい笑いました。
こどもたちが、遊びながら、ジャズミュージシャンの名前や曲、ジャズの歴史に親しんでいけるように考えられていて、Rizaさんの自由な発想に感動します。
2時間の中に、いつもとても濃い内容が詰まっていて、消化するのに時間がかかりそうですが、毎日が宝物みたいです。
Today we have studied "bebop".
We imitated Dizzy's playing style and played with singing the syllable very fast.
So fun!
Ms.Riza Printup is always so creative and in this caliculum, children can learn the name of jazz musicians and their tunes, jazz history, very naturally.
Maybe it takes some times for me to learn deeply, but i am really happy to be able to spend this beautiful time.