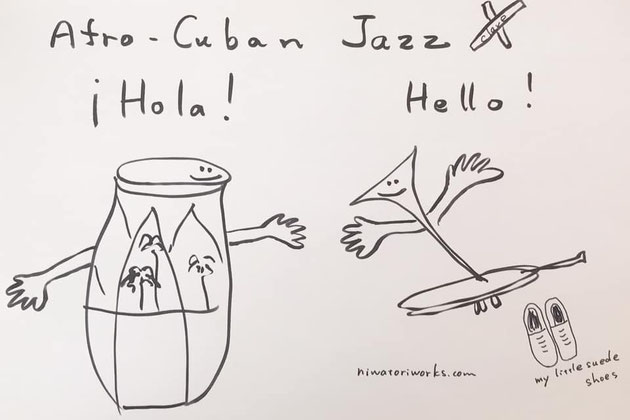 Rizaさんのサマープログラム、今日はアフロキューバンジャズでした。
https://ihaveasonginsidemyheart.com/

音楽に合わせてたくさん踊って、お腹が痛くなるまで笑いました。

キューバの歴史も一緒に学ぶことができました。

段ボール、お鍋、スプーン、家にあるものがすべて楽器に。

参加者のかたが、紙とかわいいマスキングテープでclaveという楽器を作っておられて、とてもかわいかったです。

Today we learned Afro-Cuban-Jazz!
Danced so much, and laughed and laughed so much.

And also we could learn the history
of Cuba.

Everything in our home can be an instrument.

One of the teachers made clave, of paper and pretty masking tape.

It was so cute!